Germany
I first visited Germany in 1989 with a three-day trip to Munich, which included a day-trip to Switzerland.
I also visited Berlin for three days in May of 2004, traveling with a group of students and faculty from Saginaw Valley State University. Before Berlin, we traveled to Poland.
In December of 2013, with my daughter Carleigh and my son Camren, we drove into Germany from Luxembourg. In Trier, we visited Porta Nigra (largest Roman city gate north of the Alps); the Cathedral of Trier; and the Church of Our Lady (an early Gothic cathedral). We also drove by an ancient Roman public bath house. We then drove to Belgium.
After a short time in Belgium, we returned to Germany. In Cologne, we visited the Cologne Cathedral. We then drove to Amsterdam in the Netherlands.
After a short time in the Netherlands, we flew to Berlin where we visited Brandenburg Gate; a preserved portion of the Berlin Wall; Checkpoint Charlie; the locations of the former Gestapo and SS Headquarters, Air Ministry, and Hitler's bunker; and the Holocaust Memorial Site. We also shopped in the Alexander Platz and Kurfuerstendamm areas. We then flew to Krakow Poland.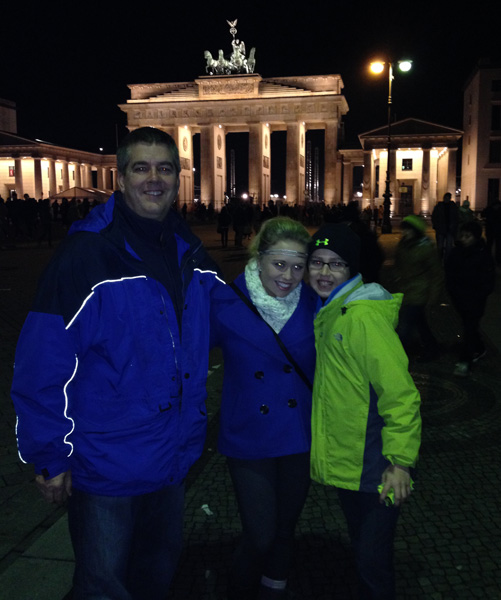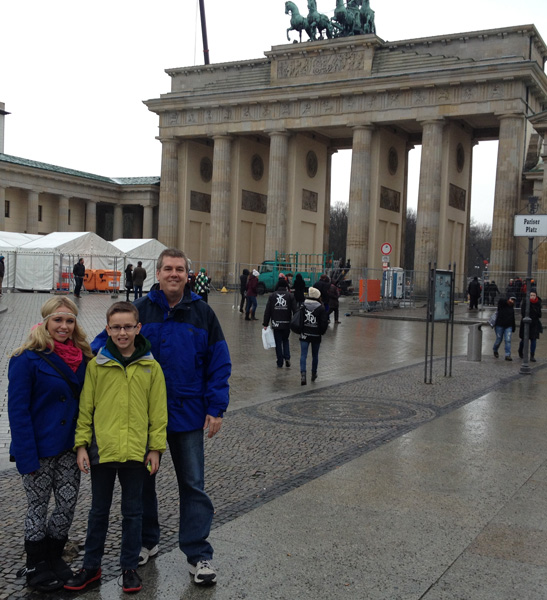 After time in Poland, The Czech Republic, and Austria; we returned to Germany arriving by train to Munich. We visited Marienplatz (the central square) and viewed Mariensäule (the Marian Column topped with the golden statue of Virgin Mary) and listened to and watched the Glockenspiel at the New Town Hall. We then visited the Munich Residenz, the former royal palace of the Bavarian monarchs (including the treasury and Cuvillies Theatre), and did some shopping in the old town area. We then took a train to Fussen, Germany. In the nearby village of Hohenschwangau, we visited Hohenschwangau Castle; Neuschwanstein Castle; and the Museum of the Bavarian Kings. We then took a train to Zurich Switzerland.